Keynote Speaker Announced for AORE's 2023 Outdoor Professional Conference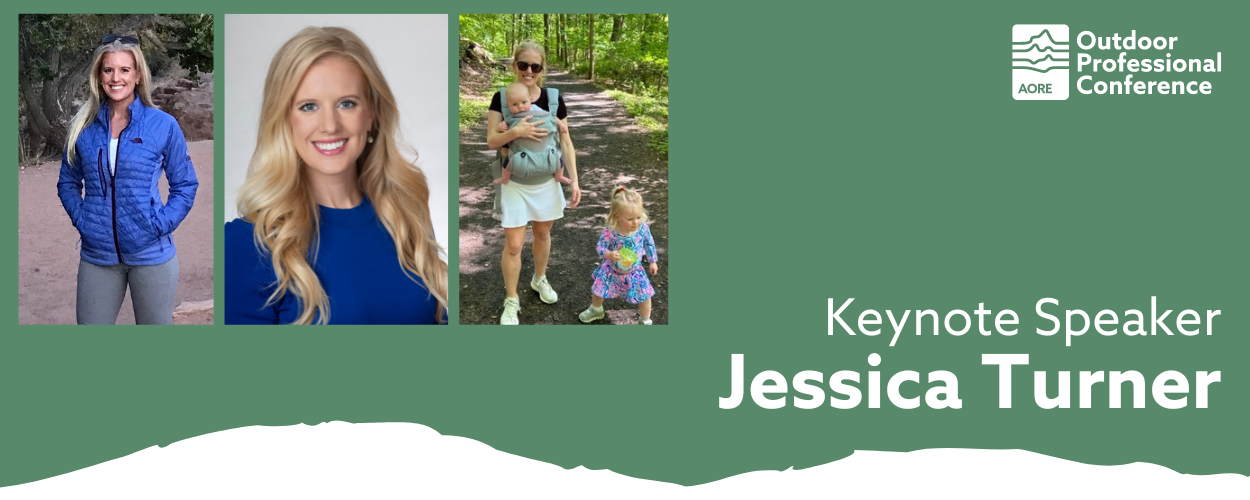 Keynote Speaker Announced for AORE's 2023 Outdoor Professional Conference
The Association of Outdoor Recreation and Education (AORE) is heading to Baltimore, Maryland for the 2023 annual Outdoor Professional Conference (OPC) in Baltimore, Maryland. The week-long conference will kick off on Tuesday, October 31 with keynote speaker Jessica Turner, President of the Outdoor Recreation Roundtable (ORR).

AORE is excited to bring an industry leader to the stage to share her insights with attendees, focusing on the future of facilitated recreation. Turner and ORR have worked to connect all segments of the outdoor recreation economy, leading to the recognition of outdoor recreation's contribution to the national Gross Domestic Product. Together Turner and ORR have also worked to pass historical legislation, such as the Great American Outdoors Act.

Turner has also used her experience and knowledge working in D.C. with The White House and Capitol Hill to achieve millions of dollars in funding for public lands, waters and rural gateway communities.

Recently ORR announced the launch of its Outdoor Workforce Hub, developed to advance the outdoor workforce. AORE is proud to be a part of this monumental launch featuring interactive tools to help employers, educators, and those looking to join the outdoor recreation industry.

To view the full education schedule and start planning sessions to attend, please visit aore.org/schedule

- -

Designed to inspire and energize attendees, OPC also includes pre-conference workshops, an industry keynote speaker, a celebration of AORE's 30th year, and an expo hall.

Co-locating with Athletic Business' AB Show in Baltimore, Maryland October 31st. On November 2 and 3, OPC attendees can choose from OPC and AB education sessions. The OPC will be joining AB's 40 year conference with over 2,300 facility and program managers from around the world. These decision-makers come to AB Show every year to learn new solutions from industry leaders, find new products and services, and build community. This opportunity helps put AORE on the map, while keeping costs low for attendees.

Registration is now open, with options for individual and group registration. AORE encourages group attendance for teams — to promote program growth and development. For those unable to attend the entire conference, daily rates are available.

Registration will go up August 15 — this will be the lowest ticket price for OPC.

If you are looking for additional ways to get involved, grow your network, and boost your resume, AORE is always looking for volunteers for the event. Please fill out this form to sign up to be a volunteer.