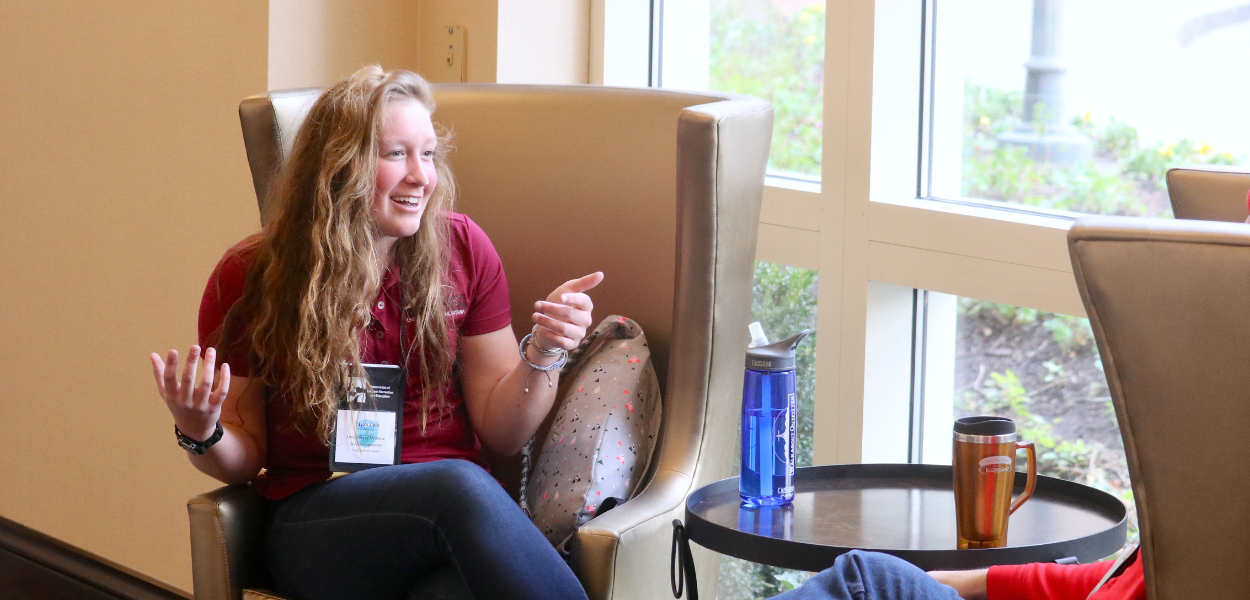 Career HQ
AORE provides a nurturing space for members to ask career questions and access the tools, education, and support needed to choose a focus area, navigate the job market, advance within the profession, and find the right environment that will allow them to flourish and become their best selves.
Career HQ at AORE's Outdoor Professional Conference
Opportunities abound in our CareerHQ at AORE's Outdoor Professional Conference! Aspiring professionals can explore their next career move from searching a wide array of job and internship postings and sitting in on employer presentations to submitting a resume for review or scheduling a mock interview.
Advance Your Career
AORE is here to provide you the tools to advance your career in the outdoor industry! Here are some resources to check out:
Member Job Board
Scroll through jobs or post a job on the Job Board. Employers can post open positions and job seekers can find suitable matches for their next career step. Members can find the Job board in the AORE Member Area (must be logged in!) under Resources. Not a member and still want to post a job? Great! Click here for more information on posting as a non-member.
Career Toolkit
Our Career Toolkit provides an overview of the many types of careers that exist in outdoor recreation and education as well as in conservation with the aim of helping our members determine where they want to make an impact with their work. While the government sector provides many outdoor career opportunities, the nonprofit, education, and for profit sectors offer great career opportunities to share you passion for the outdoors with others.
Resume Reviews & Mock Interviews
This benefit s available to any member of AORE and provides an opportunity to review your cover letter/resume or conduct a mock interview. This opportunity is for those seeking a Graduate Assistantship, your first full-time job or even for those mid-level professionals that are interested in taking the next step and want to polish up their application materials. Members can access this benefit by logging in.
"You all basically got me a job. The seminars, CV/resume help,
and mentorship has shot me straight to a dream job."
So You Want to Be A. . .
AORE's series "So You Want to Be A..." is a 30-60 minute virtual [and casual!] conversation designed to highlight different career paths in the industry, removing barriers and the need to know someone and allowing jobs to be accessible by all.
Join Candace Brendler Coordinator for Outdoor Action at Princeton University and guests as they discuss how you can take the next step in your career, such as getting your resume to the right people and certifications you may need.
VIEWERS: WHAT JOBS DO YOU WANT TO LEARN ABOUT
COMPANIES: SHARE JOBS AND CAREER PATHS