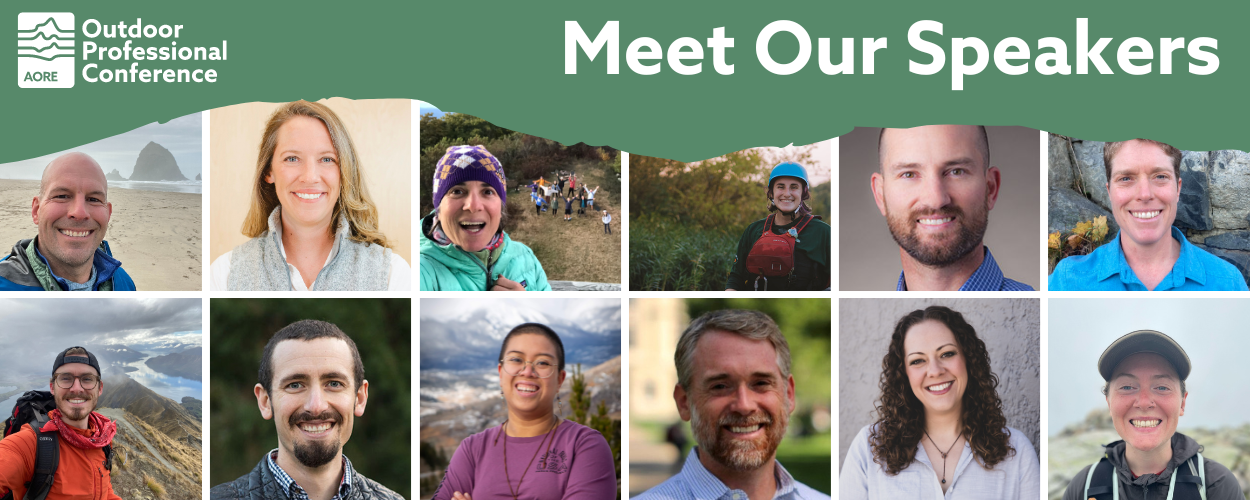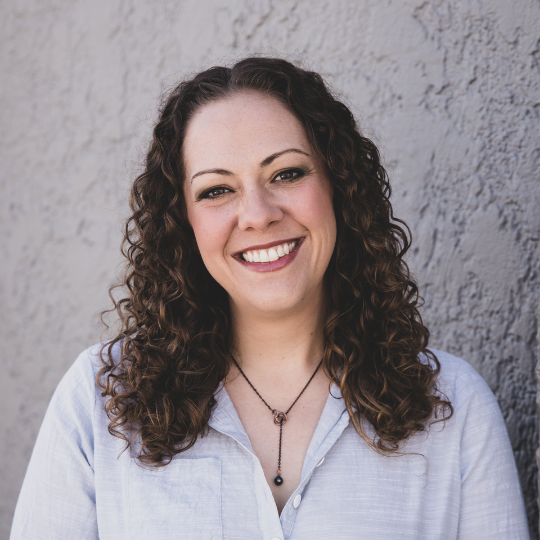 Raeanna Anglen

As a professional outdoor educator and risk management trainer, Rae uses her experience in outdoor industry leadership positions to better understand emotional intelligence and its applications to risk management and diversity, equity and inclusion work. With a professional history in studying how risk is dealt with at the individual, group and organizational levels, Rae's strengths lie in spotting and addressing the unseen areas of risk, specifically those that arise from our own inner worlds.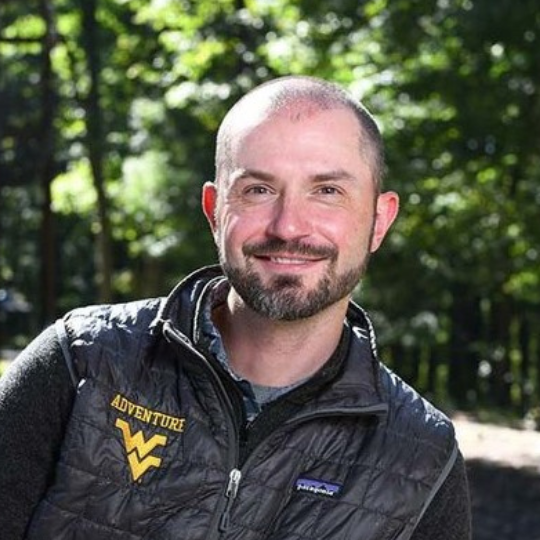 Coy Belknap
Coy (C.J.) Belknap has been and outdoor and higher education professional for nearly 15 years. He is currently the Director for Adventure WV, and oversees the departments various program segments (First Year Trips, WVU Outdoor Education Center, Guided Trips, WVU Outdoor Rec Center, Morgantown Adventure Outfitters, and the WVU Climbing Wall).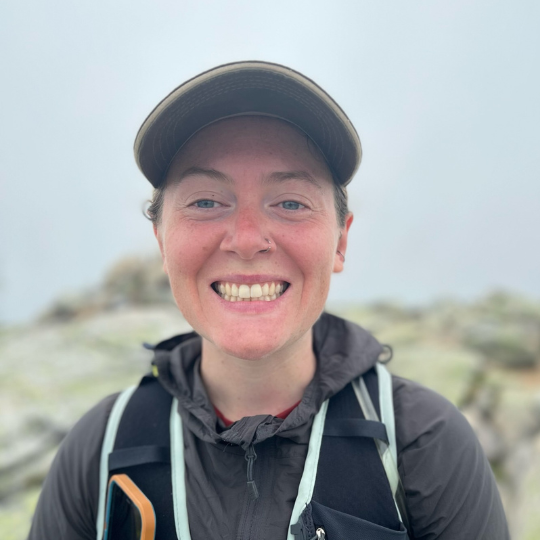 Sam Bragg
Sam is the seventh generation of a large, vibrant Deaf family in Maine's great woods. After obtaining a Master's degree in Outdoor Leadership from Saybrook University and National Outdoor Leadership School (NOLS), Sam joined CorpsTHAT's team, intending to build a bridge to connect the Deaf community and the outdoors through education, recreation, and careers. Sam is passionate about creating equitable and inclusive spaces in the outdoors for Deaf and Hard of Hearing folks. During her free time, Sam enjoys climbing, trail running, skiing, and backpacking.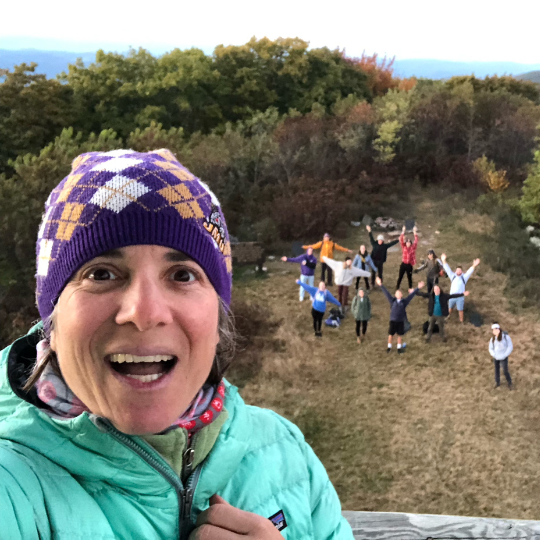 Candace Lynn Brendler
Candace Brendler is the Program Coordinator for Outdoor Action at Princeton University. In her time as an outdoor professional she has worn many hats including guide, instructor, teacher and leader trainer. Candace loves working with students and doing her best to keep them engaged in the learning process. She can be reached at Candace.brendler@gmail.com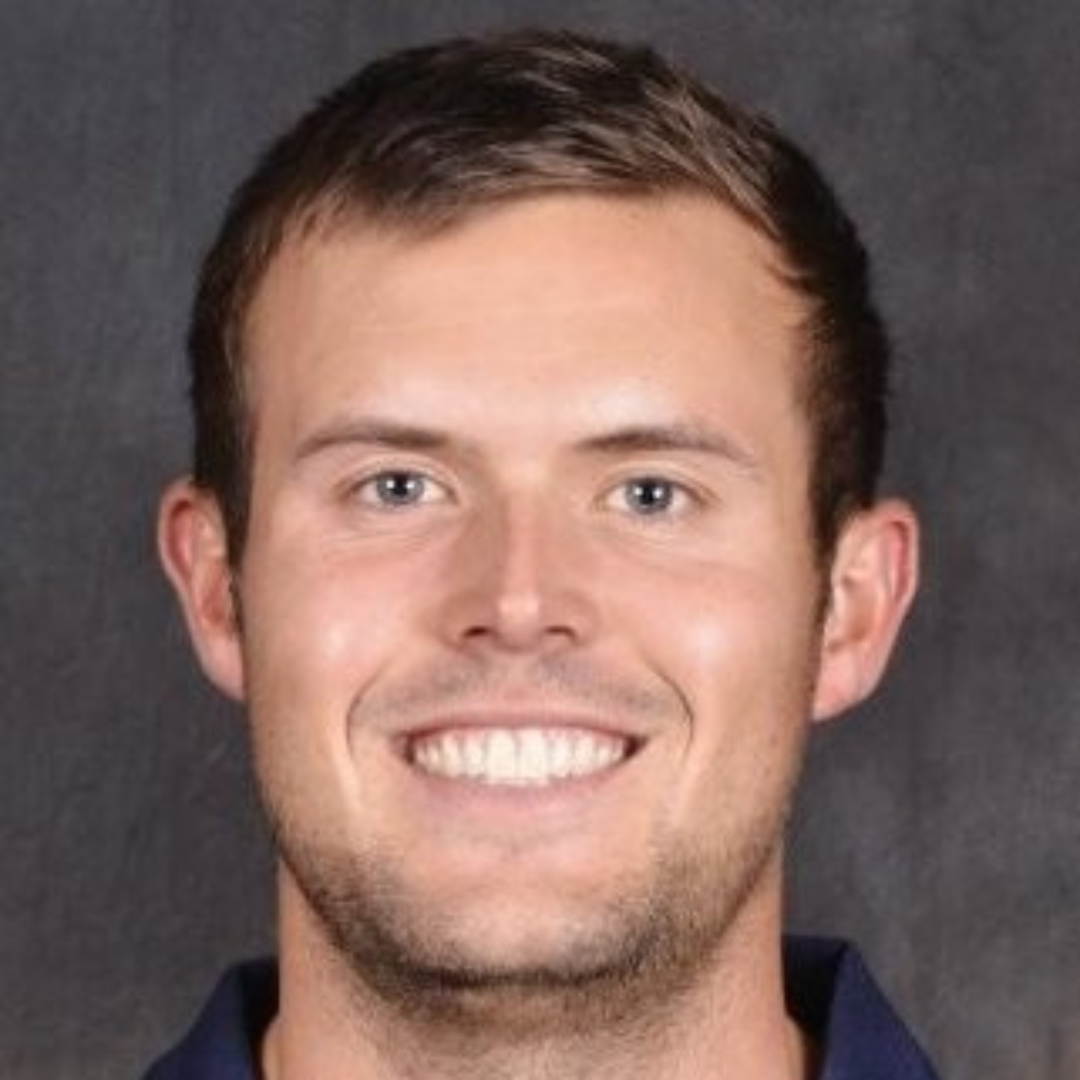 Matthew Busch
Matt is an outdoor enthusiast, practitioner, and researcher. He currently works as an Assistant Director and Adjunct Faculty at the University of Virginia and is pursuing a Doctorate degree in Parks, Recreation, and Tourism Management at Clemson University. Matt's research interests revolve around inclusion and culture within outdoor organizations. He loves spending time outside with his partner Kasey, and their two children Micah and Riley.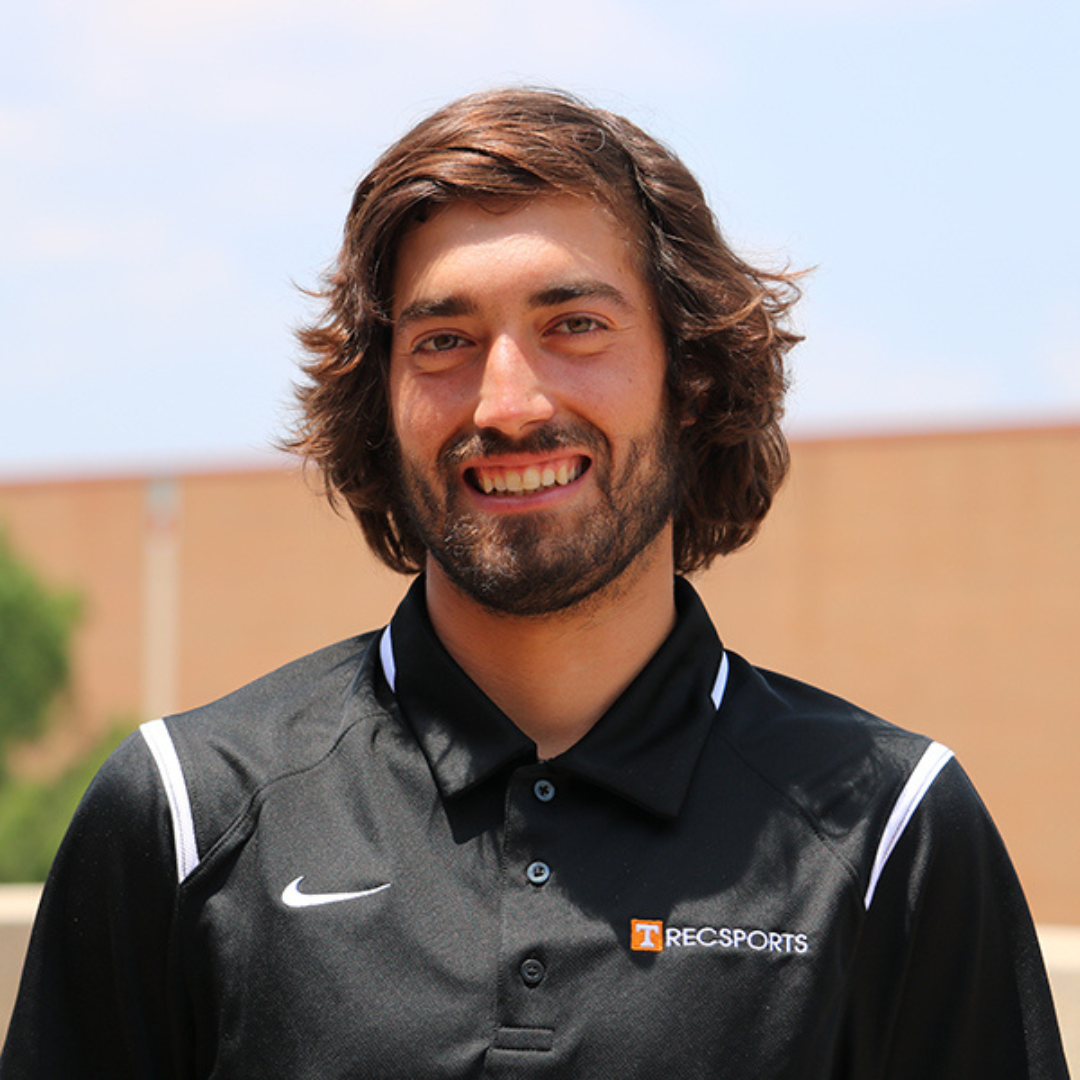 Josh Elder
Josh Elder is the coordinator for Outdoor Pursuits at the University of Tennessee in Knoxville. He likes whitewater and black coffee.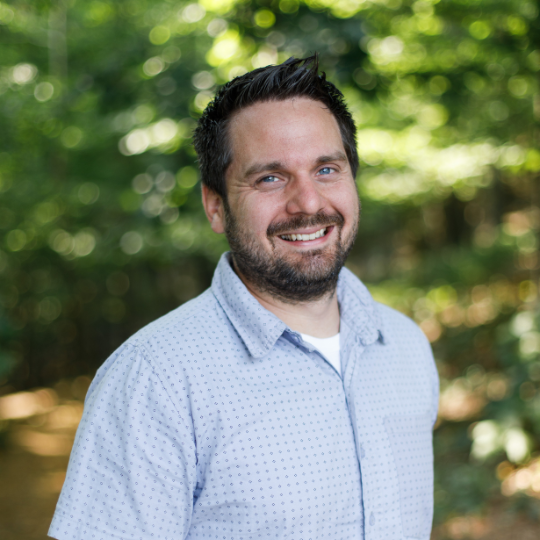 Mike Ellsworth
Mike Ellsworth is currently working as a high school science teacher where he is able to facilitate a love of the outdoors through the study of Biology. Mike was the Director of Outdoor Recreation at Liberty University for over 8 years and he spent over a decade working to establish the outdoor recreation program at LU and overhauling the Liberty Mountain Trail Race Series. Mike also teaches river safety and paddling as a Lvl 4 Swiftwater Rescue and Lvl 2 Kayak Paddling instructor. Using clarity and organization to create safe outdoor environments has always been a personal passion for him. His favorite aspect of his work is getting to see growth and positive change in people and students around him.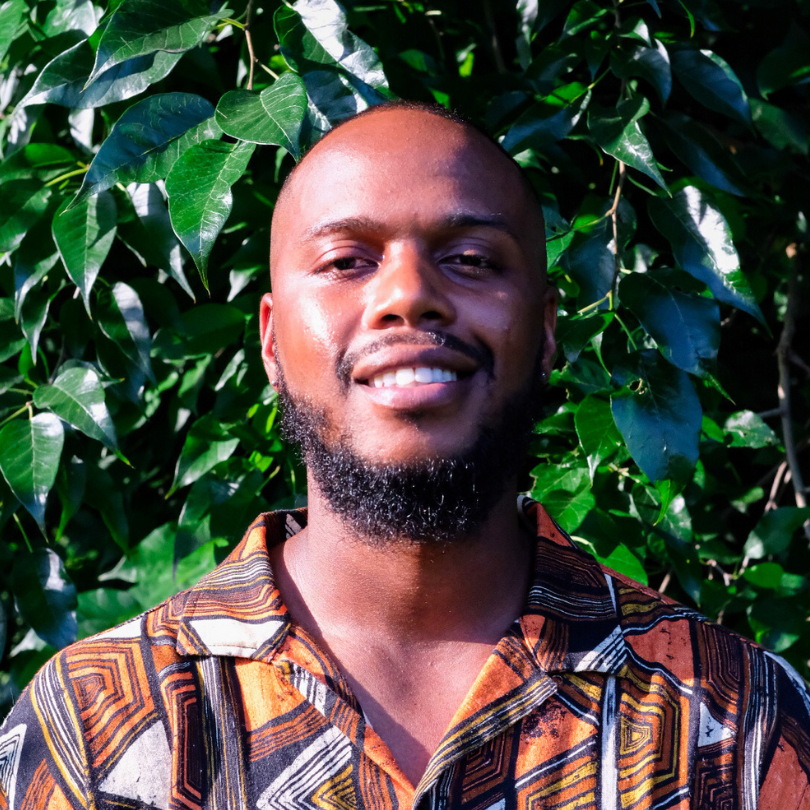 Jacob Randle Fisher
Jacob has a passion for connecting inner change with social transformation. He's a Community Healing Centered Facilitator, TIYT (Trauma-Informed Yoga Training) faculty member, Embodied Social Justice practitioner, and certified yoga teacher. A graduate of the McCombs School of Business at the University of Texas at Austin. While earning his BBA, he majored in Supply Chain Management, minored in Marketing, and received a certificate in Business and Public Policy. In his current role as Development and Programs Manager for the Outdoor Foundation, he aims to bring the benefits, joy, and liberation of nature to BIPOC communities and all who are willing to commune with the outdoors!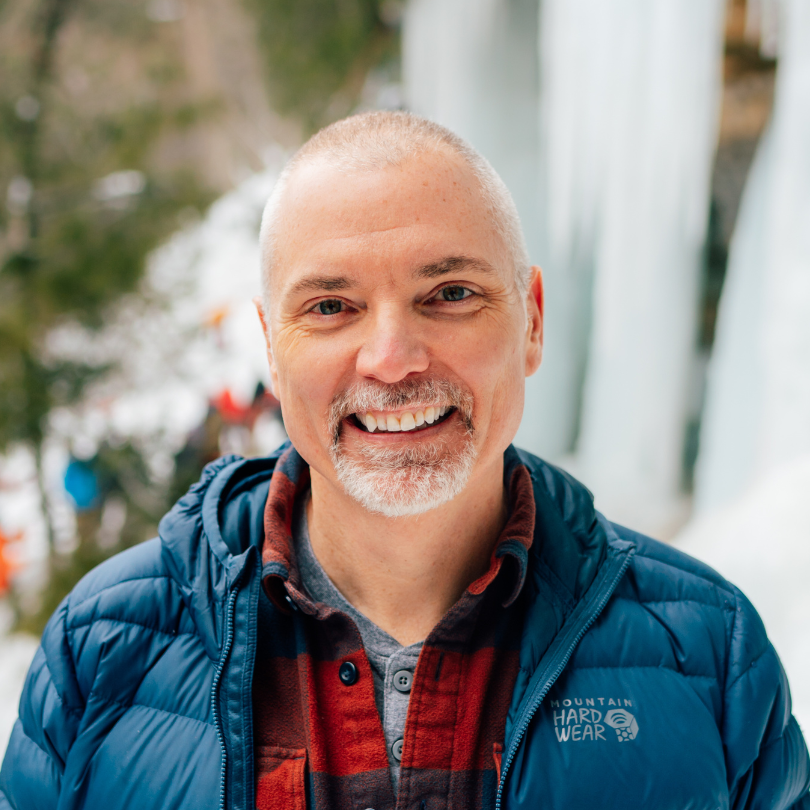 Brad Garmon
Brad Garmon was named director of the Michigan Outdoor Recreation Industry Office in September 2019 and is charged with supporting and growing Michigan's outdoor recreation economy. The Office is a joint project of the Michigan Economic Development Corporation and the Michigan Department of Natural Resources that works alongside outdoor recreation businesses and organizations to create innovative products, attract, retain and develop outdoor industry jobs and improve outdoor accessibility for all. For more information visit https://www.michiganbusiness.org/industries/outdoor-recreation/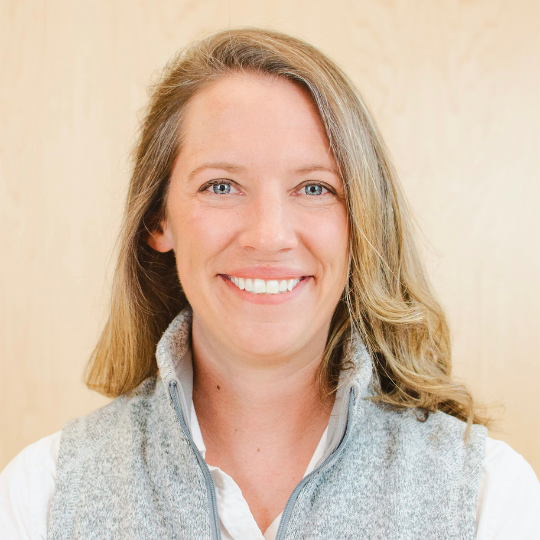 Kellie
Gerbers
Kellie Gerbers (she/her) is an Associate Professor of Outdoor Education and Leadership at Westminster College in Salt Lake City, Utah. She teaches a variety of courses ranging from outdoor leadership to land management policy, although her primary focus is on curriculum design in experiential education. Kellie served on the AORE Board of Directors from 2016 - 2020.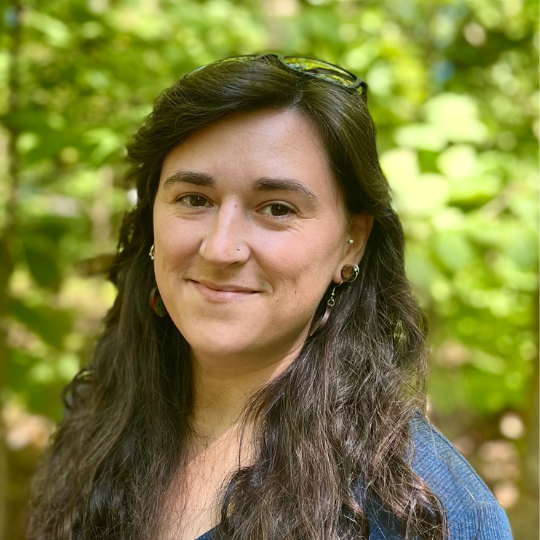 Lainie Gray
Lainie Gray has been working in the field of Outdoor Education and Recreation for over a decade. For the last 9 years she has worked for the Chesapeake Bay Outward Bound School in various roles from Field Instructor to her current role as Associate Program Director. Lainie plays a large role in staff training and development, program delivery, curriculum development, program expansion, partner relations, and more.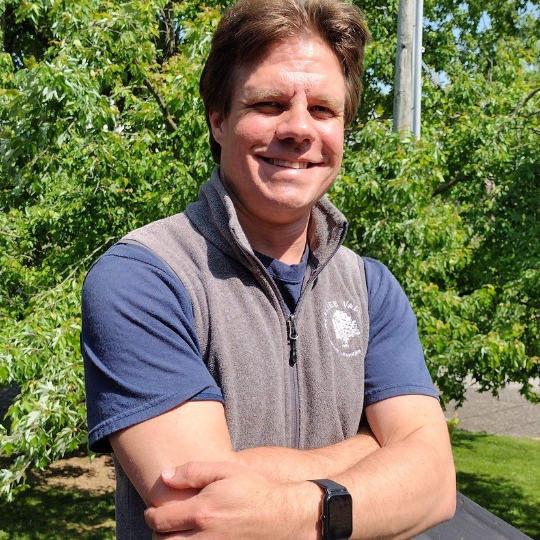 Scott Gray
Scott Gray has served as Challenge Course Manager at Genesee Valley for over 10 years. During that time he has trained dozens of staff members in challenge course facilitation and program transference. While he maintains the course at the Valley, Scott prefers to think of himself as an educator rather than a tree climber or cable rigger. Within the field at large, Scott does his best to advocate for evidence based teaching models, and providing a space for secular Americans in the outdoor education/summer camp field.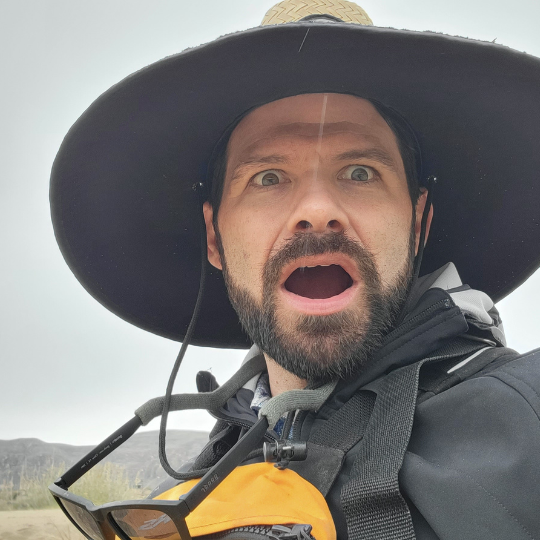 Todd Grier
Todd has worked in various AORE Organizational Programs since 2005, first as a student employee and professionally since 2009. He served on the AORE Board of Directors as Treasurer from 2009 to 2012. Today he works with a great team at Texas A&M University Outdoor Adventures.
Sasha Griffith
Sasha Griffith currently oversees the Adventure Program at James Madison University. She graduated from University of Central Florida with a BS having studied business, music, and recreation. She received her MS in Training and Development from Texas A&M University-Commerce. Some of her involvement includes Sigma Alpha Iota (SAI), a music fraternity, the Association of Challenge Course Technology (ACCT), and she currently is serving on the Board of Directors for the Association of Outdoor Recreation Education (AORE). Sasha enjoys flatwater paddling, hiking, eating food, and spending time with her family and friends.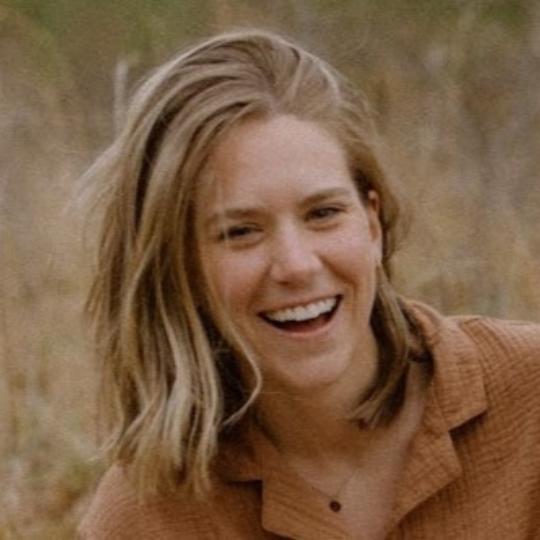 Morgan Haas
Morgan was born and raised in Elkins, WV. After college she moved to the Northeast to pursue her career in Outdoor Orientation and Education. She held the position of Assistant Director of Dartmouth College's Outdoor Programs Office for 2.5 years and worked two seasonal positions, Logistics Manager and Interim Director, with Harvard's First-Year Outdoor Program.
In 2018, Morgan returned back home to the Mountain State to pursue her Master's Degree in Higher Education Administration, and she continued to work in experiential education at the university. In 2022, Morgan transitioned to Adventure WV as Associate Director. She oversees the First-Year Trips Program, Climbing Program, and Guided Trips.
AJ
Heil
AJ Heil has coordinated and directed outdoor programs for over a decade, including public and private institutions. During this time, he has helped to establish several scholarship and financial assistance programs using a variety of funding sources and techniques. AJ specializes in building outdoor program structures, staff development systems, and external partnerships. AJ currently serves as the Director of University Recreation at George Fox University in Oregon, the heart of the Pacific Northwest.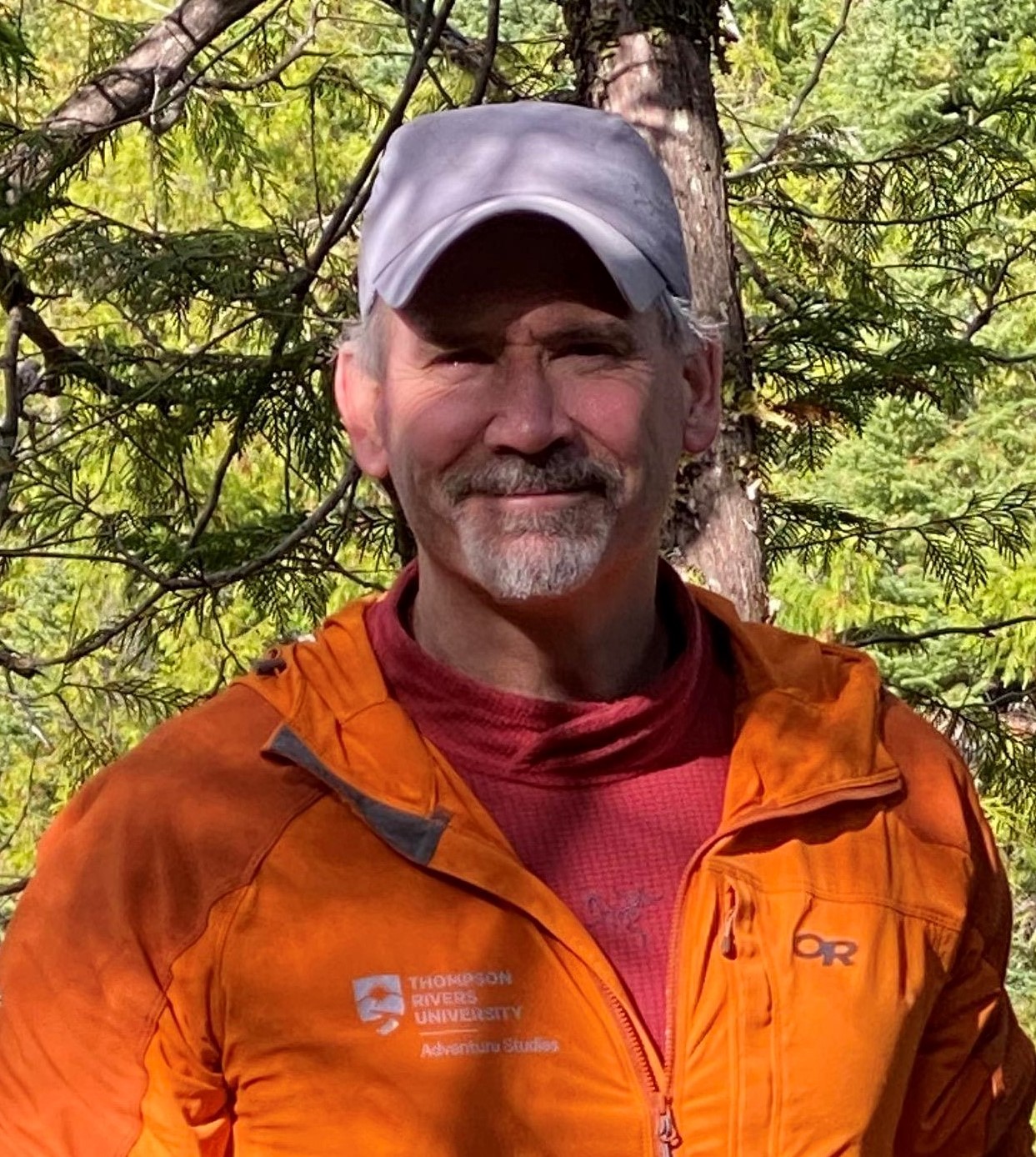 Jon
Heshka
Bio coming soon!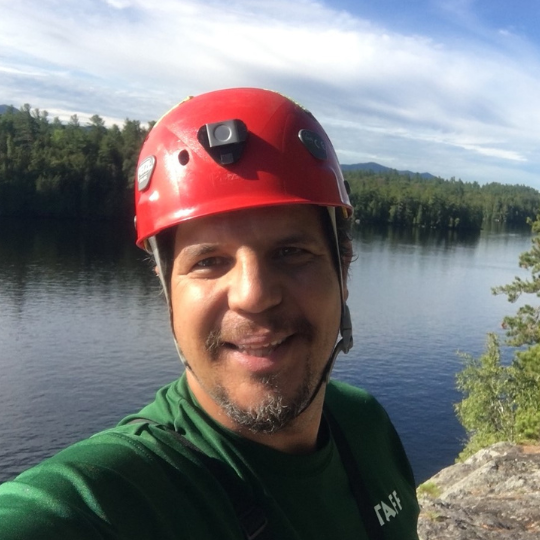 Karel Hilversum
As Co-Director of Cornell Outdoor Education, Karel has led the organization's DEI efforts to ensure equal access to the full COE experience for all Cornell students. Karel is a caver, mountaineer, wilderness canoe guide, challenge course practitioner, and executive leadership coach. In his free time, he enjoys volunteering in Scouting, adventure travel, playing guitar, and writing poetry.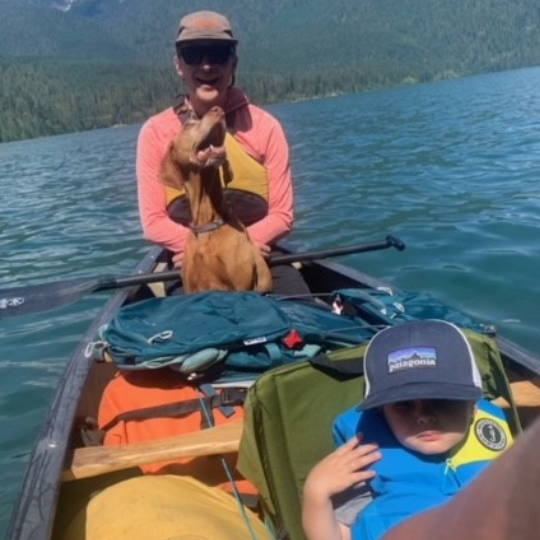 Ben Johnson
Ben currently serves as the National Recreation Special Uses Program Manager for Forest Service's National Headquarters. In this position he helps set policy and practice for commercial recreation permits, such as outfitters and guides. Prior to his time with the Agency, Ben worked as an outfitter/guide in various fun places around the United States. He holds a Master of Public Policy and Master of Science from the University of Michigan. When not working, you can typically find Ben riding bikes on the local gravel roads and MTB trails of Bellingham, WA.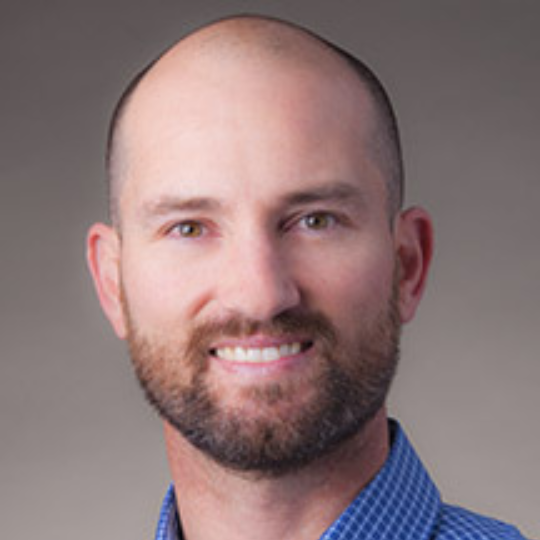 Jeremy
Jostad
Jeremy Jostad is the program director of the Outdoor Recreation Leadership degree within Eastern Washington University's Recreation and Leisure Services Program. He has more than 20 years of experience within the outdoor recreation and outdoor adventure education industry, where he has worked for outdoor/environmental education programs, commercial outdoor recreation companies, wilderness therapy programs for at-risk youth, the National Outdoor Leadership School (NOLS) and more.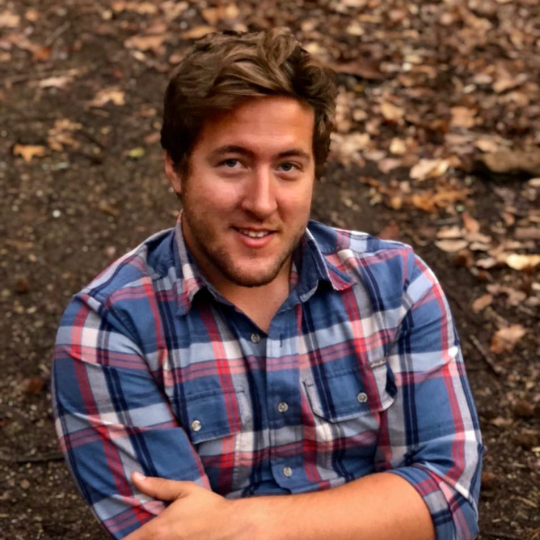 Steven Koster
Steven Koster is the Adventure Programs Coordinator at the University of South Florida. He has been a part of the Florida Outdoor Recreation Association Conference Planning team since 2017. He enjoys spending his time paddling on the Gulf of Mexico and spring fed rivers in Florida, watching Survivor, and tinkering with his road bikes.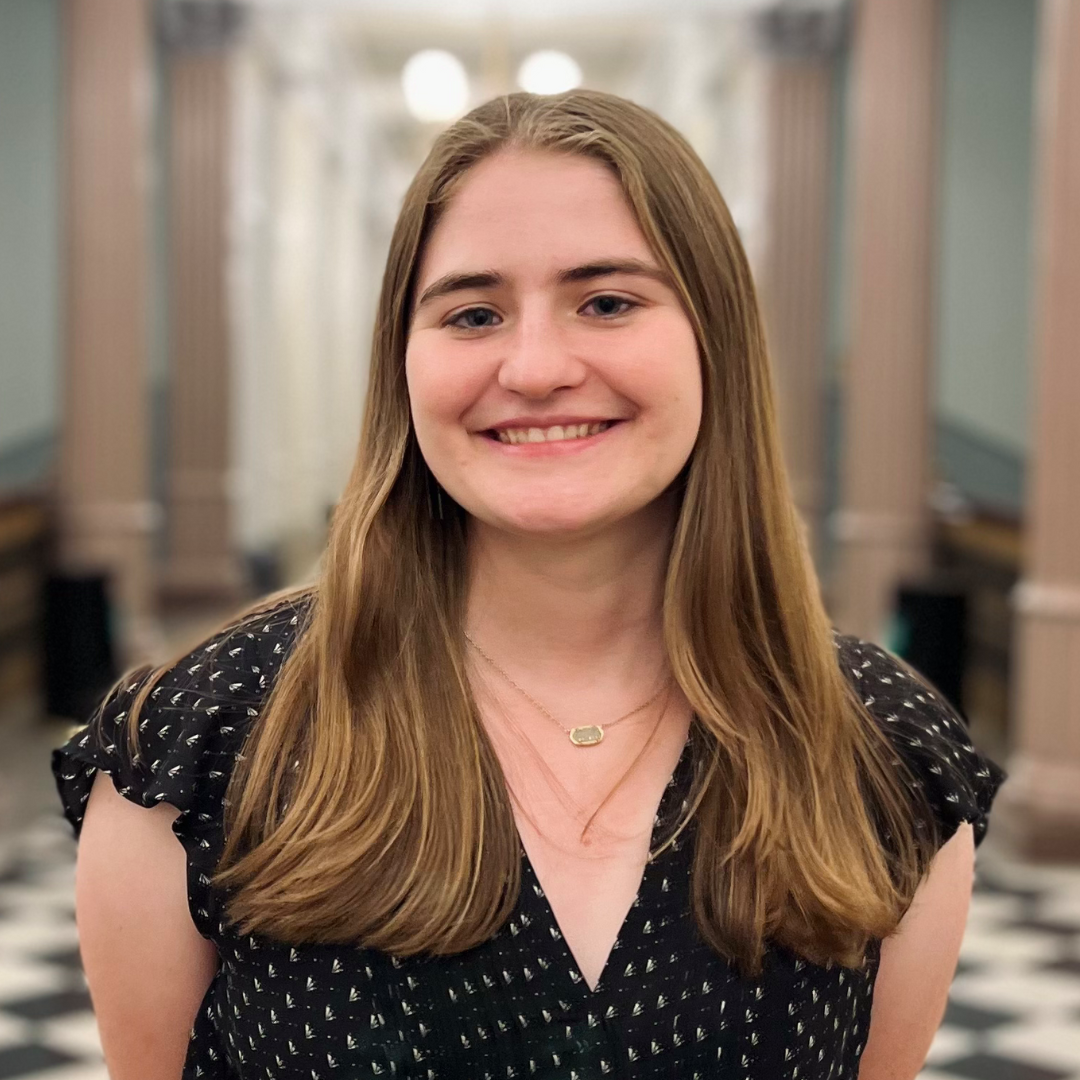 Jessica Lambert
Jessica is an enrolled citizen of the Choctaw Nation, a first-generation descendant of the Eastern Band of Cherokee Indians, and a descendant of the Chickasaw Nation. She is a Policy Fellow at The Wilderness Society where she works to expand equitable access to the outdoors. Prior to working at TWS, Jessica worked on tribal environmental issues at The White House Council on Environmental Quality, the National Congress of American Indians, and the Institute for Tribal Environmental Professionals.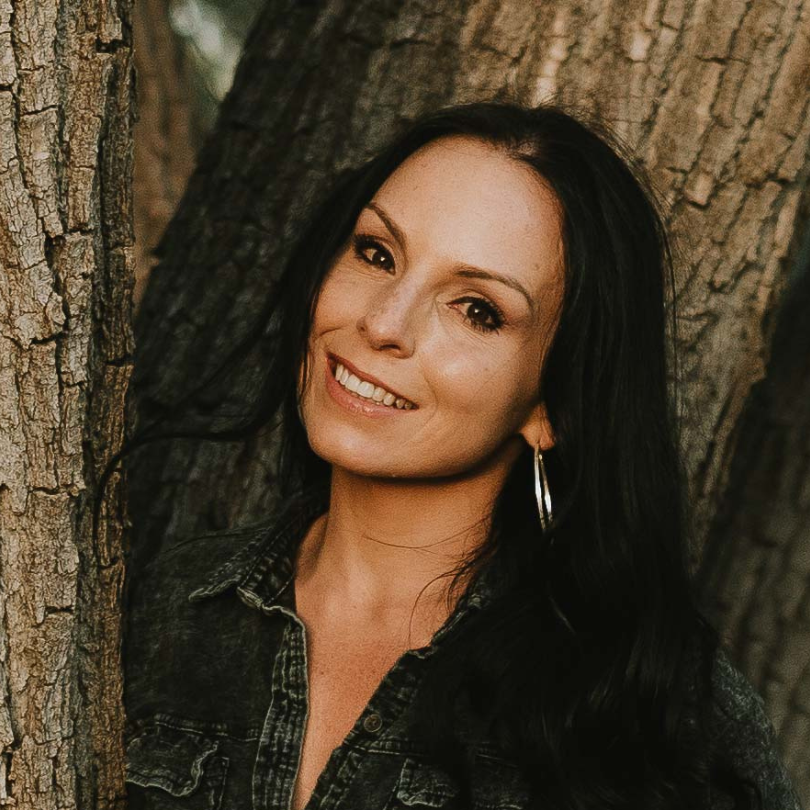 Stephanie Maez
Maez is the Outdoor Foundation's Executive Director where she is focused on grant-making grounded in creating equitable access to the outdoors and centered on inspiring the outdoor habit in kids and families from historically underrepresented communities. Through this work, the Foundation seeks to help improve outcomes on issues such as health and wellness, public safety, juvenile incarceration, environmental stewardship, etc.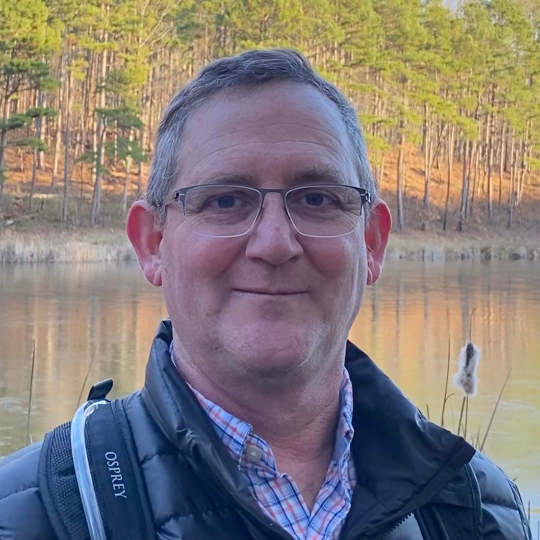 Bruce Martin
Bruce Martin is a Professor in the Department of Recreation, Sport Pedagogy, and Consumer Sciences at Ohio University in Athens, Ohio. His current teaching and research interests are focused on the practice of outdoor leadership, adventure programming, and the role of outdoor recreation in promoting community and economic development in post-industrial regions of rural America. At Ohio University, Martin regularly teaches both theoretically and practically oriented courses related to outdoor leadership, adventure programming, and parks and protected areas management.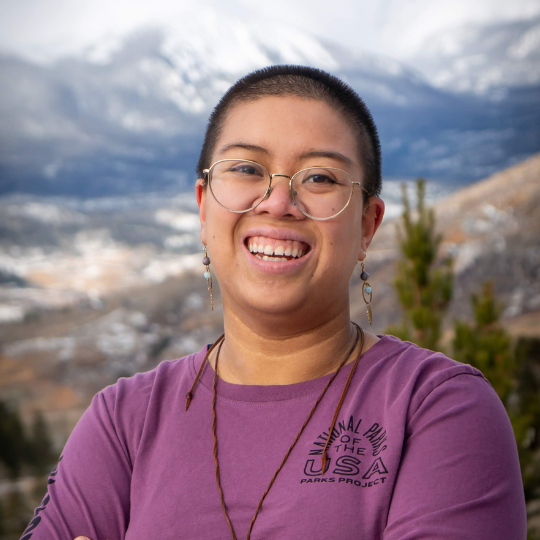 Carmela Montenegro
Carmela Montenegro (she/they) is a DEI consultant with a background in outdoor education, outdoor retail, and cross-cultural communication. She is a first-generation Filipina-American from Keystone, CO, of the Ute tribal lands.
She has been a DEI educator since 2017 and is a sought out trainer for outdoor education teams, retailers, and major ski resorts. Carmela is an established keynote speaker, was the youngest presenter at DisruptHR Denver 14.0, and was awarded the Advocacy & Inclusion Award at the University of Wisconsin- Milwaukee. Her philosophy in DEI revolves around personal privileges and using sociology to create empathy.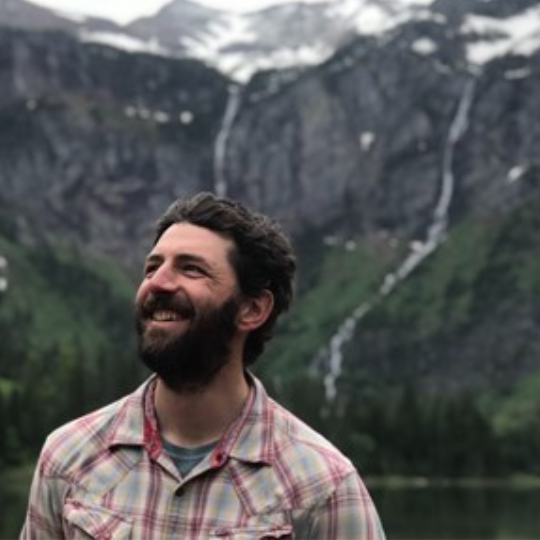 Garnet Moore
Garnet Moore is the Executive Director at the Climbing Wall Association. Garnet brings more than a decade of experience in the climbing industry, serving gyms, manufacturers, and many climbing friends and partners.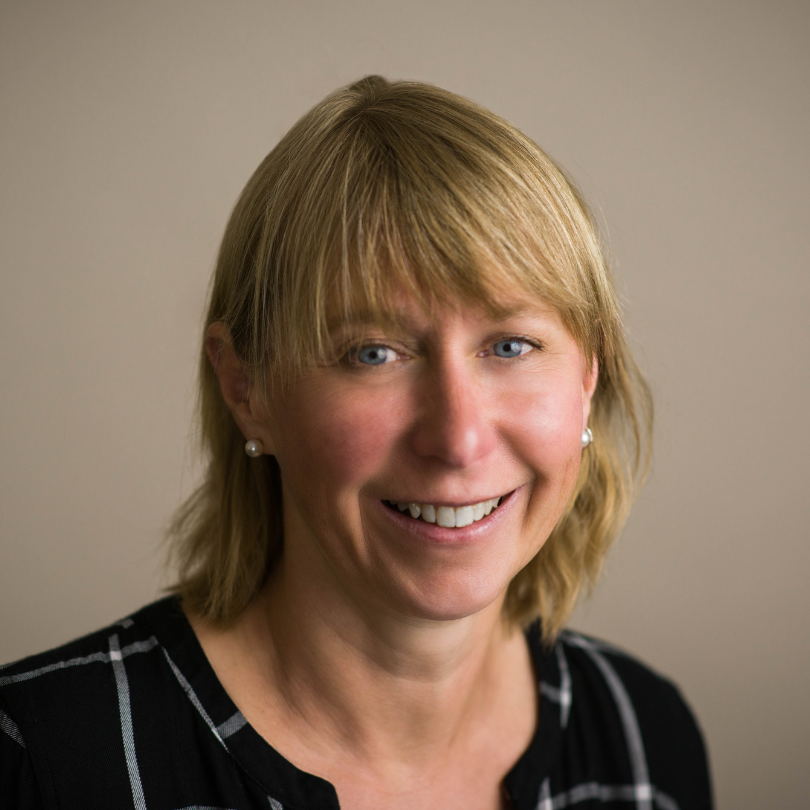 Carolann

Ouellette
In 2018 Carolann returned to the Maine Department of Economic & Community Development to serve as the first Director of the newly created Office of Outdoor Recreation. Her prior role at DECD was as Director of the Maine Office of Tourism from 2010-2016. She has a strong background in hospitality and outdoor recreation with professional experience as Executive Director at Maine Huts & Trails, chef/owner of an award winning restaurant, whitewater guide and operations manager at New England Outdoor Center, and lodging manager at Sugarloaf Resort. In 2015, she was named by Maine Magazine as one of 50 Mainers Boldly Leading Our State. She is a ski, snowmobile, snowshoe, hike and paddle enthusiast, working on her fishing and hunting skills, and loves the exploration and discovery of travel.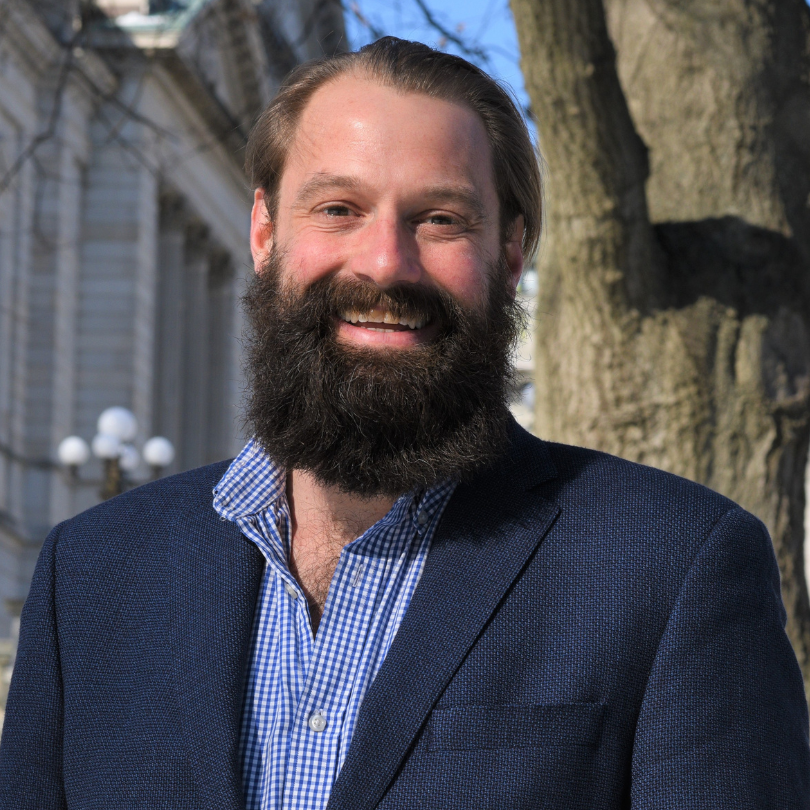 Nathan Reigner
Pennsylvania's Director of Outdoor Recreation is Nathan Reigner, a PhD social scientist with extensive experience analyzing, planning for, managing, and building collaboration to support outdoor recreation at every level from the local to the international.
Throughout his career he has served as a policy analyst, consultant, business owner, university professor, conservation commissioner, and trail club leader, all with a focus on helping communities, parks, trails, and tourism destinations deliver outstanding experiences while protecting their essential character.
Reigner has worked in and with more than 100 parks, forests, trails, historic sites, and heritage areas in more than half the states and territories in the union and overseas in Europe, Asia, and the Middle East.
A native of Pennsylvania, Reigner has a bachelor's degree in Anthropology and Sociology from Gettysburg College, a Master of Science in Forestry from Virginia Tech, and a Doctorate in Natural Resource Management from the University of Vermont.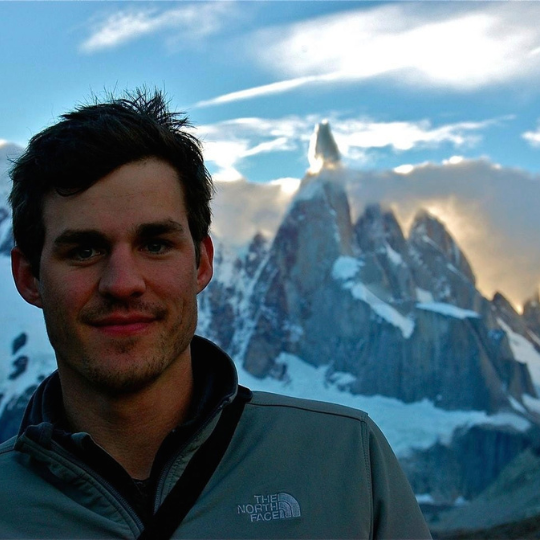 Will Reilly
Will Reilly, a former Kayak guide and adventurer at heart, moved from the front lines of sustainability to the backend after receiving his Masters in Business Administration from Xavier University. He is the Co-Founder of the shark conservation nonprofit The Hooper Collective and has worked for and consulted with several venture capital backed tech start ups with missions focused on innovating the outdoor industry.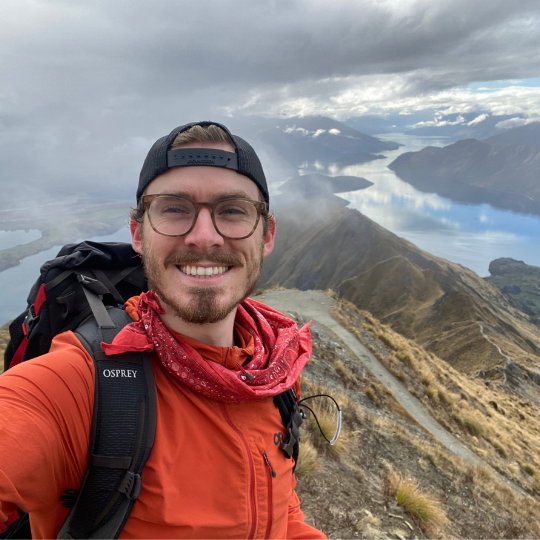 Jacob Rex
Jacob Rex is a program coordinator at Adventure West Virginia at West Virginia University. He has an M.A. in Organizational Leadership and a Master's Certificate in Organizational Communication. Building from his academic background, time as an Outward Bound instructor, and as a Gen Z collegiate recreation professional, Jacob seeks to integrate social justice within modern educational practices while honoring the foundational principles the outdoor education industry was built upon.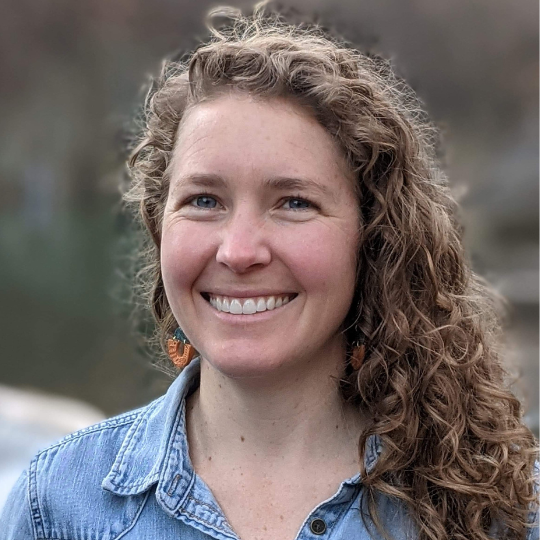 Kelly Reynolds
Kelly came to Outward Bound in 2014 after five years of experience teaching in the traditional classroom. She has a passion for the deep learning and insight that can come from personal reflection and intentional learning experiences. Connection to others, growth mindset, and systems thinking are values that drive her methods of instruction.


Kelly Reynolds currently serves as the Instructional Designer at the Chesapeake Bay Outward Bound School. Her duties include staff training, curriculum development, data analysis, and strategic projects. Kelly co-authored the CBOBS Character Curriculum, which serves as a bridge for schools to effectively engage with Outward Bound programming.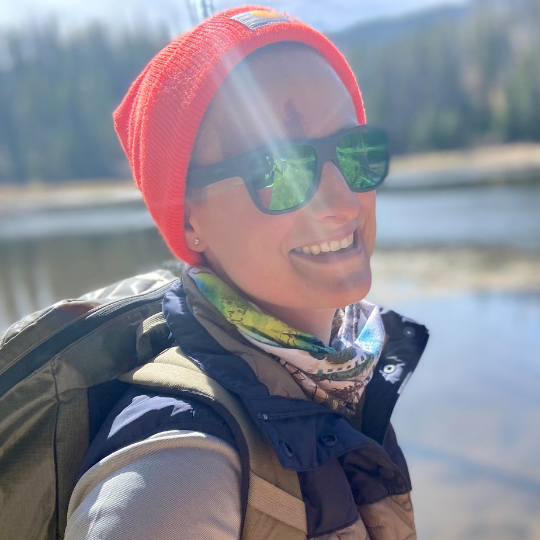 Samantha (Sam) Rider
Sam is currently the National Recreation Planner within the USFS's Recreation, Heritage, and Volunteer Resources shop. Sam joined USFS in 2016 as a recreation planner for the Rocky Mountain Region and, in a past life, was a recreation planner for the Department of Energy and Department of Defense. She also serves as Vice Chair for the Interagency Visitor Use Management Council. Sam has a degree in Outdoor Recreation from George Mason University and enjoys soccer, football, and being anywhere outside in Colorado with her two dogs - Summit and Bruce.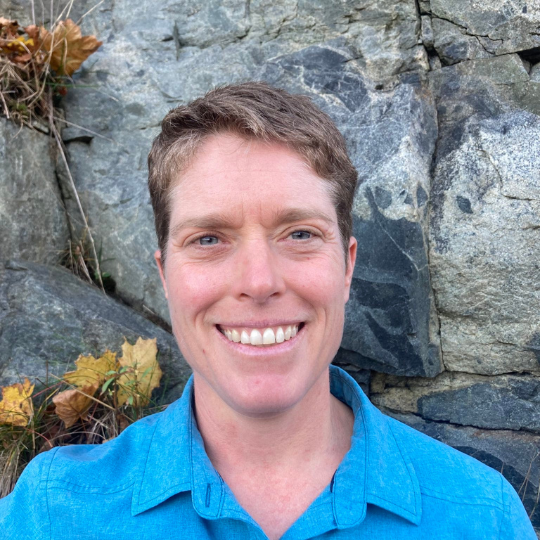 Abby Rowe
Abby is the president and owner of Wilderness Medical Associates International. WMA International is a founding member of the WMEC.
Prior to working in Wilderness Medicine, Abby had a 20+ year career as a full time outdoor educator. Abby began her outdoor education career as an undergraduate instructor for Cornell Outdoor Education, worked as a sea kayak instructor, course director, and United States Coast Guard licensed captain for Hurricane Island Outward Bound, built traditional wooden boats on the coast of Maine, and served as the Director of Outdoor Education at Colgate University for 13 years. Abby is committed to helping AORE members thrive in the work that they do and is excited to help people become more informed consumers re: the minimum SOP's for common field certifications.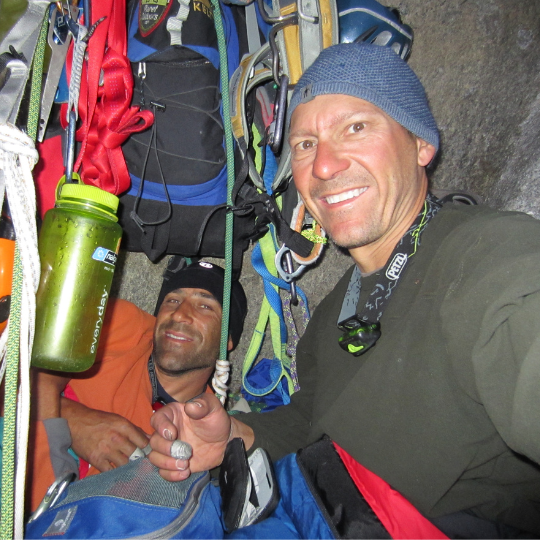 David Secunda
Founder of Avid4 Adventure, a B-Corp engaging kids in active, outdoor lifestyles, through a staff of 600+ outdoor educators serving 13k+ kids annually, and consistently listed on Outside's Best Places to Work. Previous positions include Director of Outdoor Education, CU Boulder; President, Outdoor Industry Association; Founder, PlanetOutdoors; Leave No Trace, Founding Board Member; Board Member of the SCA and American Hiking Society, and Chair of the Colorado Department of Human Services Licensing Advisory Board.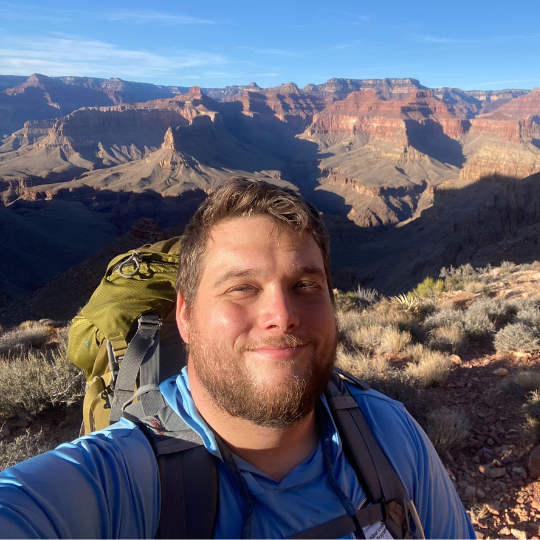 Tim Slusser
Tim is an outdoor professional with a diverse experience as an outdoor educator and leader. He is passionate about outdoor experiential education and sharing that passion with others. He has worked in EMS both in the field and in a hospital environment as a ER Technician and Trauma Technician. He has worked as a professional guide, and expedition leader and is currently employed as the Assistant Director of Outdoor Recreation and Education at the University of Lynchburg. His favorite aspect of his work is getting to see the student's growth and learning on wilderness expedition trips.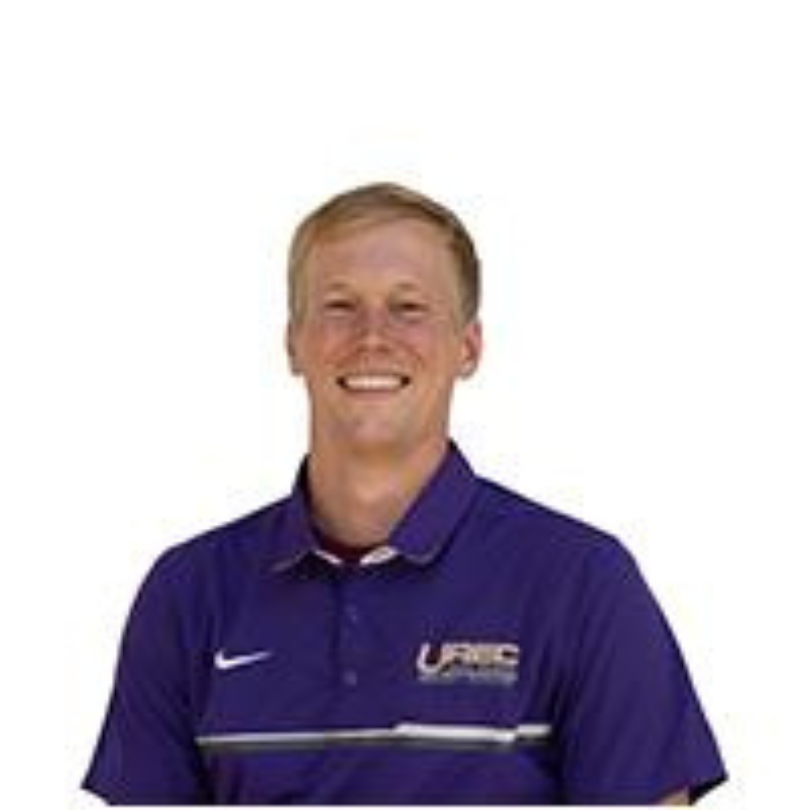 Trey Smith
Trey Smith currently works as the Coordinator of Adventure Programs at James Madison University. He oversees the climbing program, outdoor adventure trips, and the adventure based orientation programing. Prior to working in a college setting, Trey has worked as the director of an environmental education center, as a summer camp director, and as a guide.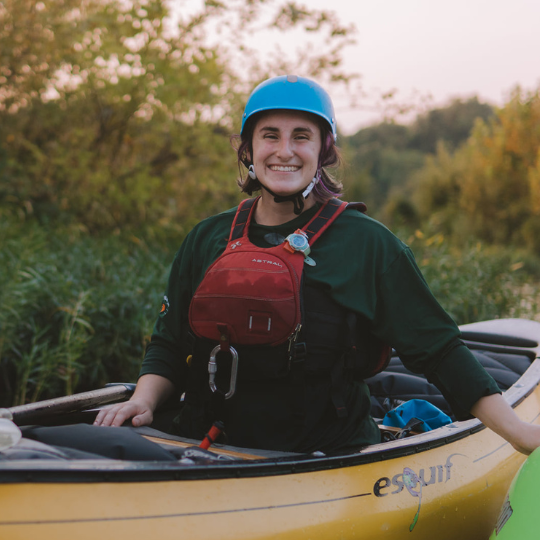 Christina
Spohn
Christina Spohn, Outdoor Adventure Program Coordinator / Adjunct Instructor, Virginia Commonwealth University. Outdoor educator for 12 years, AORE member for 8 years. Access Committee chair, wilderness medicine & recreation/land policy courses teacher, equipment repair-er, trip leader, xc ski lover and dog-walker.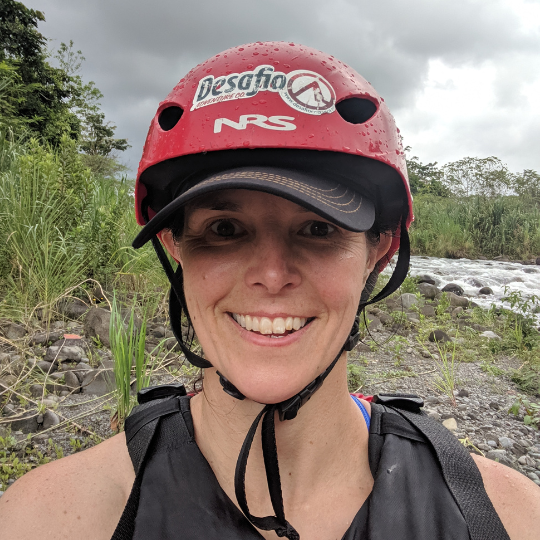 Jeannette
Stawski
Jeannette currently serves as the Executive Director of the Association of Outdoor Recreation and Education [AORE] where she works with an international complement of outdoor professionals to develop and refine industry best practices and provide professional educational support. She also helps high potential leaders through executive coaching. Asked to write a book published by The Mountaineers, The Outdoor Leader: Resilience, Integrity, and Adventure will be published in Spring 2024. Jeannette has experience across competitive athletics, nonprofit leadership, education, and visionary leadership.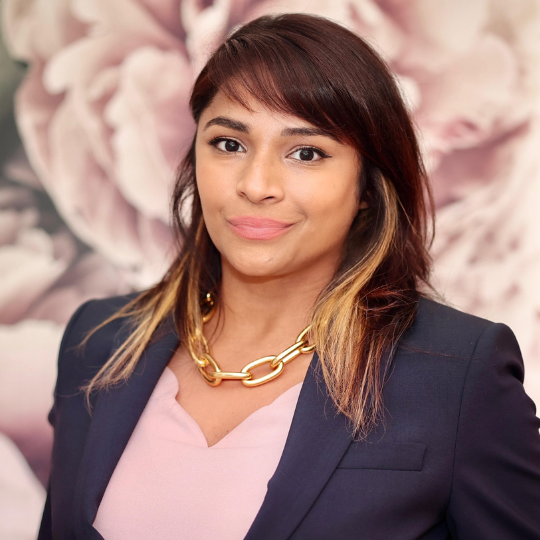 Ambreen Tariq
Ambreen Tariq is the Senior Program Director at the Outdoor Recreation Roundtable. She is a non-practicing attorney and her areas of focus include workforce, rural development, DEIA, and state offices of outdoor recreation. She is also the founder of Brown People Camping, an initiative that advocates for greater diversity in outdoor recreation through storytelling and exploring the root cases of barriers to access.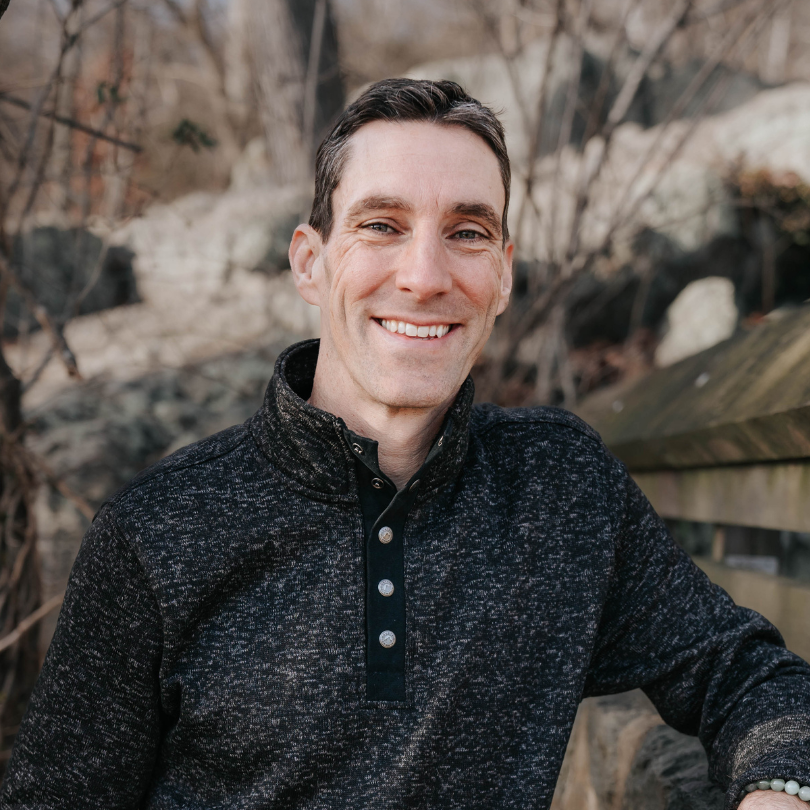 Jesse Tubb
Jesse Tubb is currently serving his 27th year in the Army as a trumpet player in the U.S. Army Band Pershing's Own. He spent the last 16 years competing in various endurance sports around the world. His accomplishments include competing in the 2019 Eco Challenge, an 11 day race in Fiji filmed on Amazon Prime, winning both the 2018 US Adventure Racing Association National Championship and the 2022 24hr Adventure Racing National Solo Championship, as well as numerous top 10 finishes in ultra marathons and triathlons. He's the founder and creator of GRIT Adventures, a youth program that uses adventure racing as a vehicle for teaching kids valuable life skills. Through this program, kids gain a greater understanding of their own capabilities, develop resilience, perseverance, conflict resolution skills, mindfulness, self awareness, and learn to work effectively with others.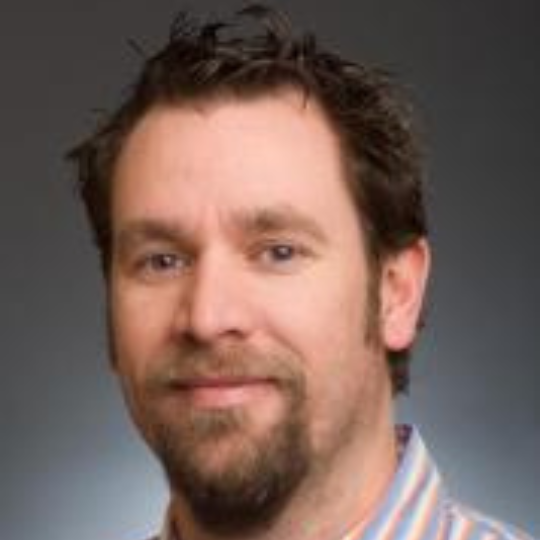 Jeff Turner
Jeff Turner is an Associate Professor of Outdoor Education at Georgia College and State University. He teaches classes related to outdoor education theory and design along with technical skills classes related to water-based outdoor pursuits. His research is focused on the social and physical environments of adventure-based learning environments and the development of outdoor leaders.
David Wheatley
David is Chief Question Asker at Humanergy, a leadership development company. Former Scotland Yard officer and author of What Great Teams Do Great and 50Dos For Everyday Leadership. A regular kayaker and walker, David sailed the Atlantic in 2015 in a 39ft boat. Lives in the woods near Kalamazoo, Michigan with artist wife Launda.